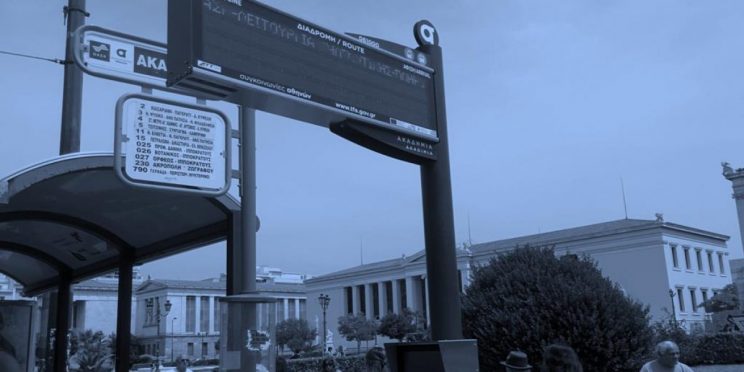 According to the survey data, public transport passengers have a very high degree of satisfaction with telematics services, both at stops and during their transition, which is boosted by the attempt to widen the use of mass media transport. A total of 95.8% of passengers say that the quality of travel has improved by telematics.
According to the passenger satisfaction survey, 98% of the users of the means of transport stated that telematics help to make buses and trolleys more attractive, and 93.2% of passengers are satisfied with the information they receive about the movement and arrival of vehicles, through special displays at the stops.
More than 6 out of 10 passengers said that telematics have reduced their waiting time (63.5%), while 65.5% feel more confident about the arrival times of vehicles. Significant effect on the benefits of telematics is also the stimulation of a sense of security, especially in women, where 20% said that with telematics they feel safer in the evenings, as they move to the stop at the estimated time of arrival.
Successful implementation of telematics is also an important element in increasing the use of transport by city residents, as 83.5% of passengers said they would positively influence people who do not use the means.
78.4% of bus passengers use the screens in the vehicles to plan their debarkation, while the rate for trolley passengers  is 80.5%.