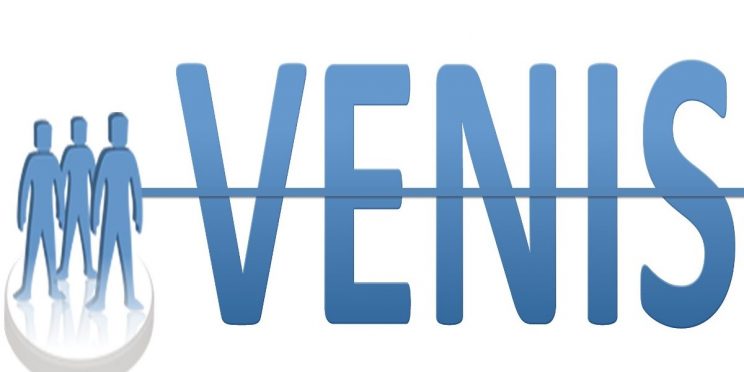 Press release
June 2015
With VENIS business collaboration has never been so easy, efficient and secure.
Link Technologies SA in collaboration with six other European partners are taking part in VENIS (Virtual Enterprises by Networked Interoperability Services), a research project co-funded by the European Union which aims to reduce the technological interoperability gap there is often between micro, small, medium and large enterprises. In a global, demanding and fast changing market, collaboration among enterprises is increasing and is becoming a strength. VENIS supports enterprises in creating flexible and secure business collaboration.
In general, the continuous exchange of documents on the web or via email, may lead to risks and disadvantages, among these: doubts about the security level offered to the documents exchanged, difficulty in managing document permission and privacy, difficulty in finding information (because of non-existing or non-efficient search functionalities), difficulty in keeping track of all the activities in the collaboration.
"Enterprises which would like to cooperate often use different technological tools to share documents and information" – says Harry Trigazis the project coordinator from Link Technologies. "Today there are various collaboration tools available, but enterprises are not always keen in changing the way they work and often they are not willing to load their files on external repositories which are not directly under their control. With VENIS your data never leaves your premises".
The VENIS Consortium has developed a technological solution which meets the needs of micro, small, medium and large enterprises in the European e-business context. According to the requirements collected during the project, enterprises (large and small) are looking for collaboration tools which guarantee a high level of security of the shared documents and which reduce the time spent on the creation and management of the cooperation and the exchange of documents and information.
VENIS allows enterprises, of any size, to create and manage flexible and efficient business collaborations with secure sharing of documents and information. Just by plugging VENIS into any document sharing system or database, one can continue using the preferred tools for storing documents and exchanging them. VENIS connects directly to existing databases and ERP systems using newly developed adapters. It is possible also to choose who to share documents and files with and which permissions. The receiver can use the VENIS dashboard to access the shared files, read them, modify them and share them back. All these activities are monitored daily thanks to the integration of a workflow management and thanks to automatically initiated processes and alerts.
VENIS also offers an efficient semantic search engine based on the entity recognition paradigm. VENIS approach combines techniques of information retrieval, gazetteer based annotation and entity link graph analysis to identify and disambiguate candidate entities and provide more appropriate results for each search.
The final results of VENIS project are going to be presented to potential interested companies during an international event which will take place in the prestigious technological park of Sophia Antipolis (France) on 2nd July 2015.
As prime contractor of the project, Engineering leads the consortium made up of 7 partners from 5 different European countries (Italy, France, Germany, Greece, Slovakia).
For further information on the project: www.venis-project.eu
You can register to the event: http://www.venis-project.eu/venis-final-meeting-registration
Join VENIS also on LinkedIn: VENIS project: Virtual Enterprises by Networked Interoperability Services